Some things I've been working on lately for myself. This guy's just for fun, it started as a sketch, I wanted it to feel alien with a tribal flair. I was looking at all sorts of different cultures while designing him.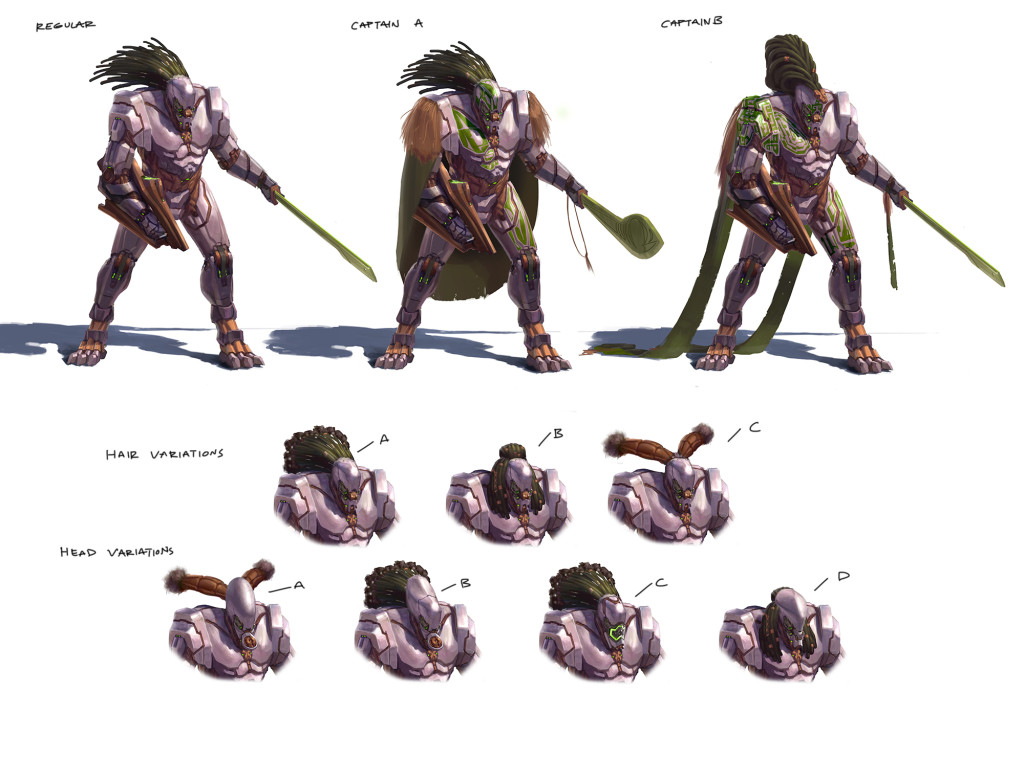 This is definitely a work in progress but I'd posted the sketch earlier, I plan on finishing this out and perhaps modelling it in sketch up!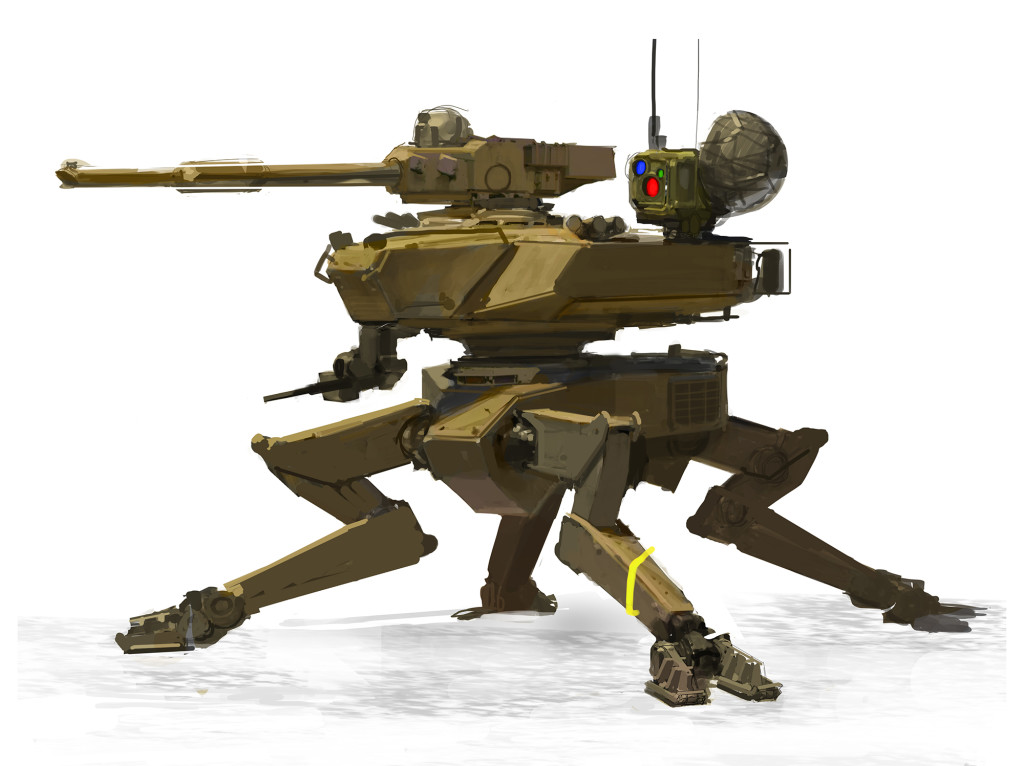 Finally, I painted this at Magnuson Park near my house. Don't tell anyone but I posted the wrong version on instagram, the version here has the gouache updates I made. If you aren't following me, its real easy to change that just search for my handle zmadere!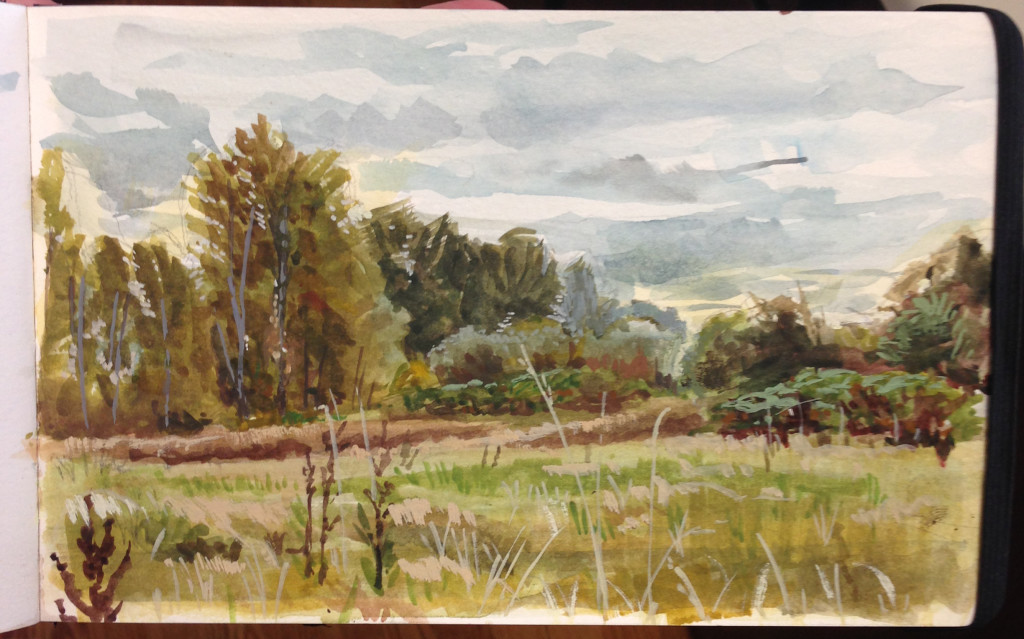 We just recorded another episode of "In the Trenches" and we should have it up soon! I talk more about how things have been going for me and Dylan and Grant check in as well. Thanks for looking!
I've been trying to keep busy with mechanical studies in my free-time. Just for fun to keep the edge rust-free. Not keeping track of time just trying to focus on rendering edges, surface quality, and value and such accurately. Beats playing video games!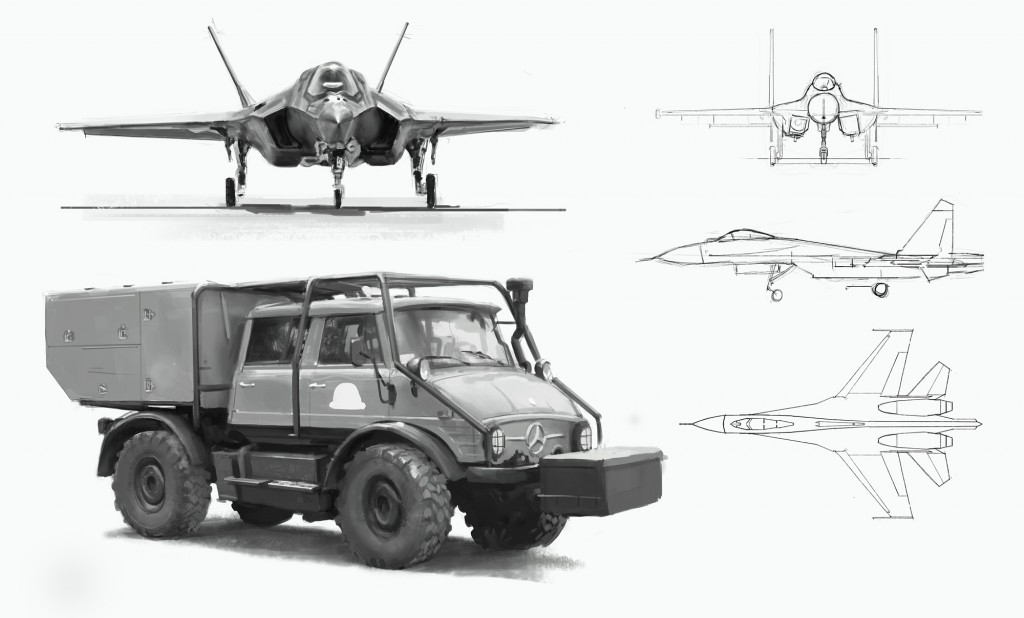 No construction site is complete without the 2045 Dog HLE. This year's model features many improvements over the 2044 model! I had a lot of fun with this, I kind of want to design a full brochure for something like this, with details and cutaways like one of those Star Wars books.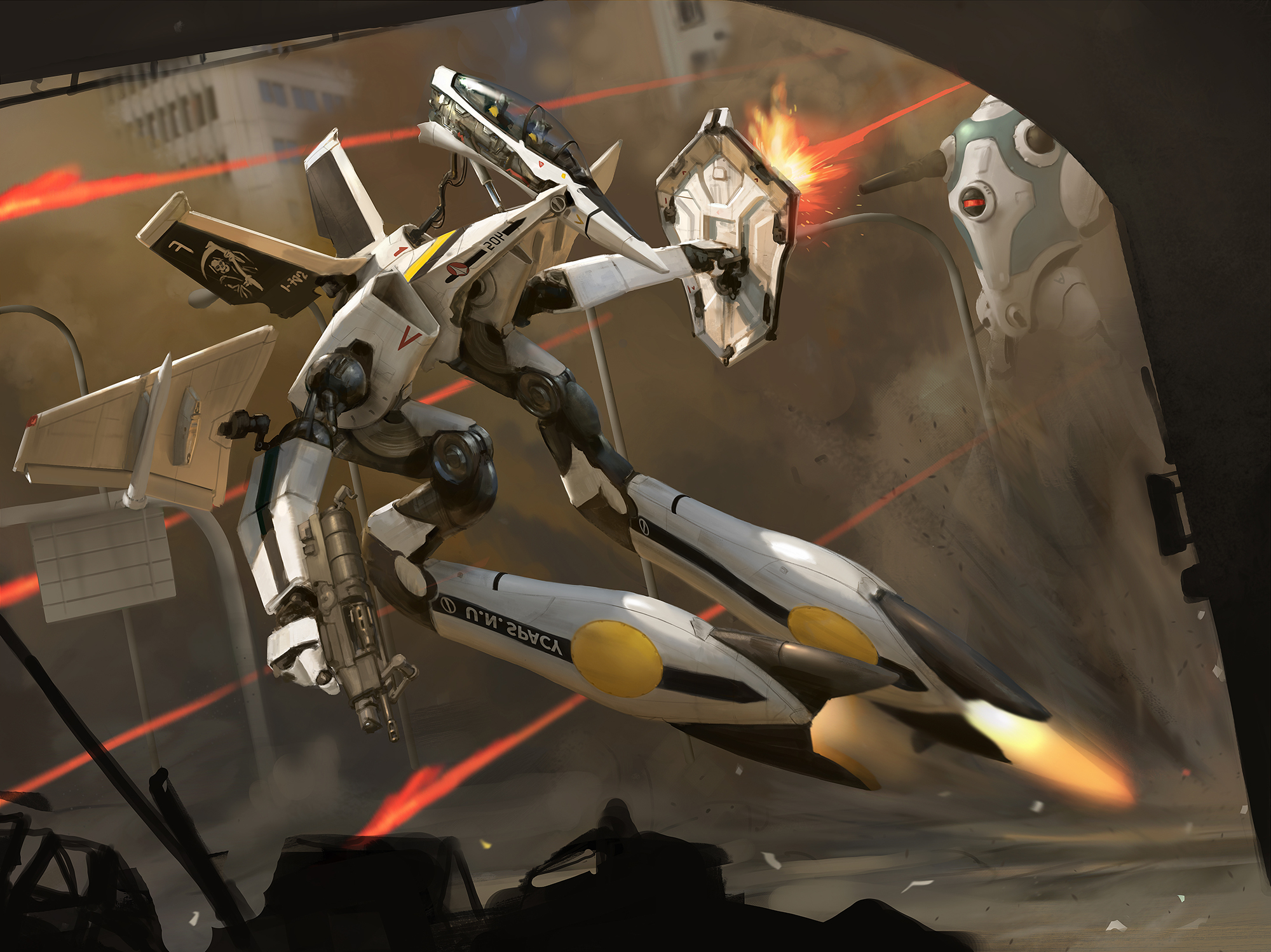 I was finally able to finish this from a sketch I made a long time ago! A little bit of Robotech Fan-art-fiction, this veritech fighter is combat testing a prototype cockpit that gives the pilots better visibility in gerwalk mode. I tried to keep a sense of believability here by sketching out how different pieces would mesh up when it transforms and referencing such things like the rifle with the Bradley cannon, since its unlikely it could handle something more powerful. Glad to finally have something that isn't under NDA that I can show off! One of the problems with actually starting to get work is that you don't have any time for personal painting. I've  just been putting whatever spare time I have between freelancing into this and it has been a nice break from that , since all of my work lately has been fantasy-based. Thanks for looking!
Here's a t-shirt/poster design I completed a while ago for a friend back in Denver. Not sure if it ever got printed... I had a lot of fun with this one, working on sci-fi was a nice change and so was staying within the limitations of screen printing. Look out for more techy stuff as time goes on!
I had a wee bit of time away from client work tonight so I took a sketch from earlier a bit farther to brush up my mecha chops. Kind of just pooped out but it's nice to work on sci-fi stuff for a change. The cockpit is vaguely inspired by the concord and similarly used to give the pilots a better view while in combat.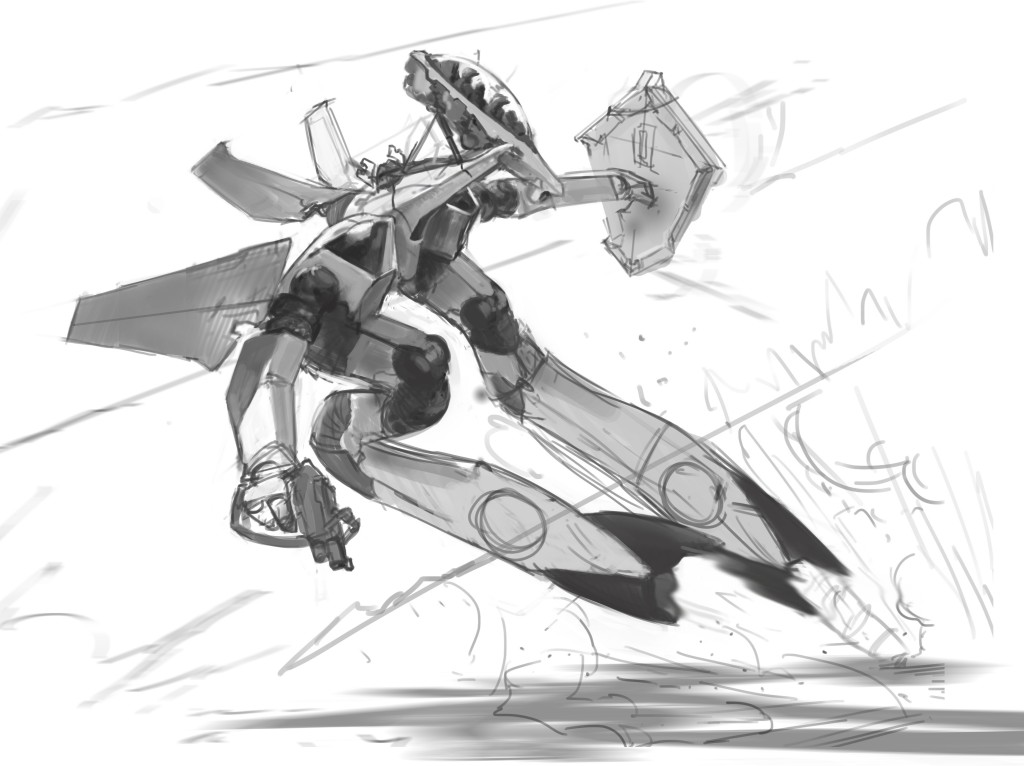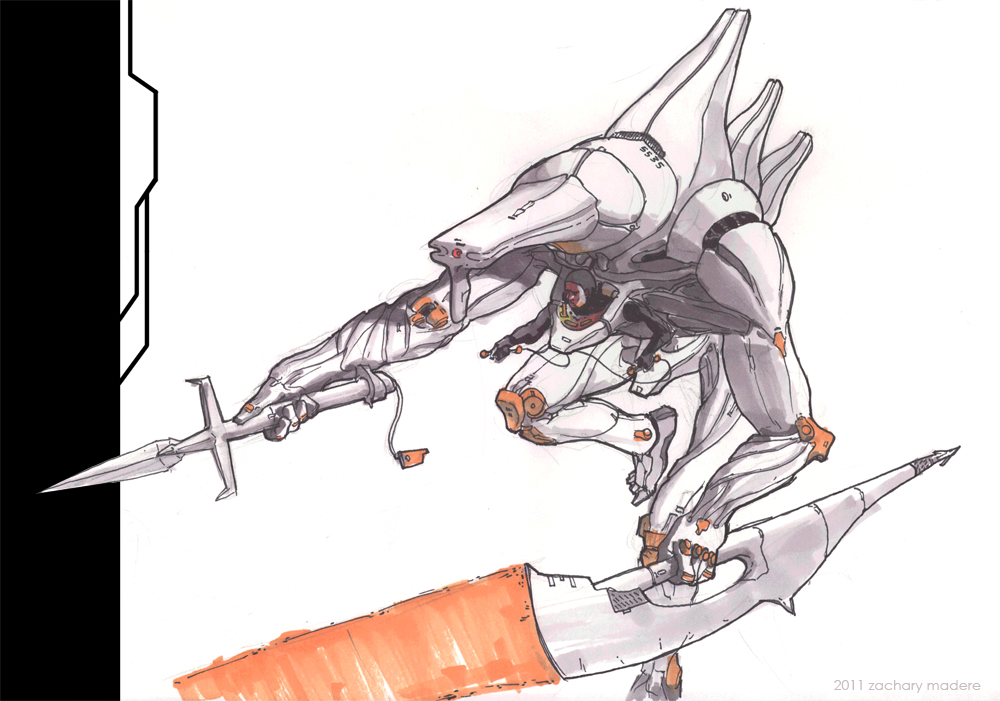 This drawing is an excuse to use a set of prismacolors I bought forever ago. I've also been playing Dark Souls a lot lately and that made its way into the drawing in the form of a parrying dagger. It takes some patience to get the timing down but ultimately so satisfying to deflect a knight and then run them through like a badass.
Sorry, my darlings, for not posting in such a very long time. I thought I could make it up by sharing an unusually large amount of sketches with you. Won't you please forgive me? And now, in no particular order, a collection of sketches from life, studies from Bridgman, robots from imagination, a few veritechs, and a surprise for those who make it to the end! (Click to enlarge.)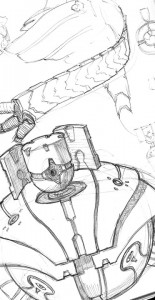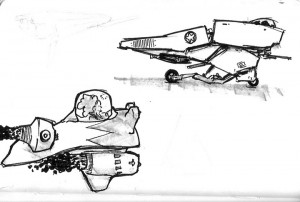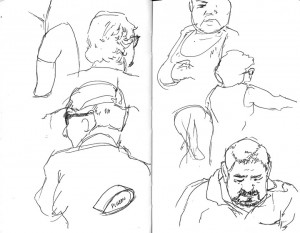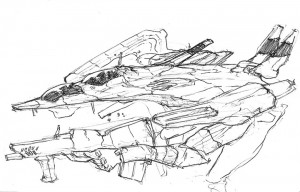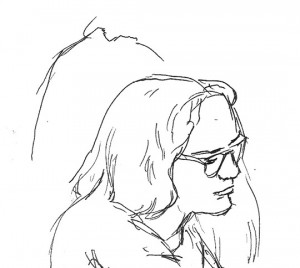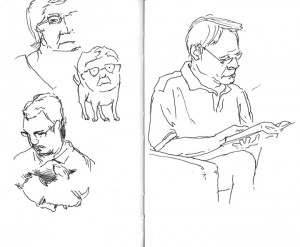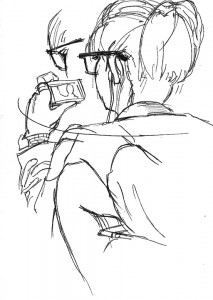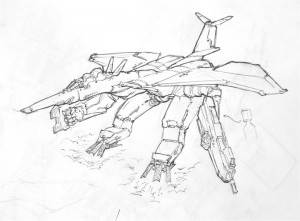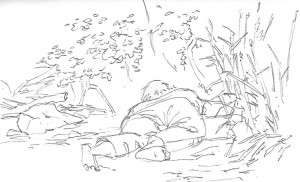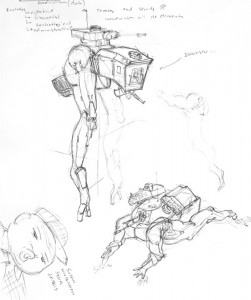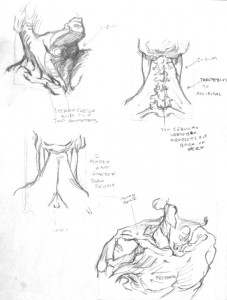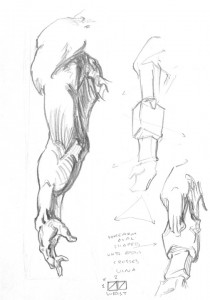 BONUS: Landscape Study!