Some things I've been working on lately for myself. This guy's just for fun, it started as a sketch, I wanted it to feel alien with a tribal flair. I was looking at all sorts of different cultures while designing him.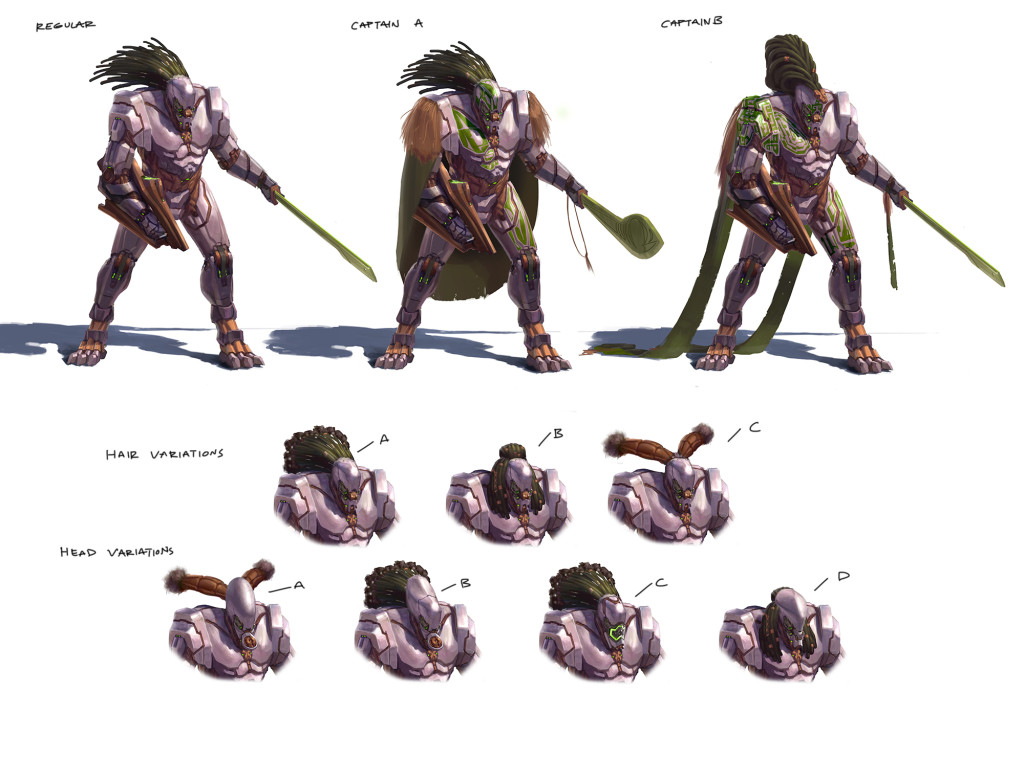 This is definitely a work in progress but I'd posted the sketch earlier, I plan on finishing this out and perhaps modelling it in sketch up!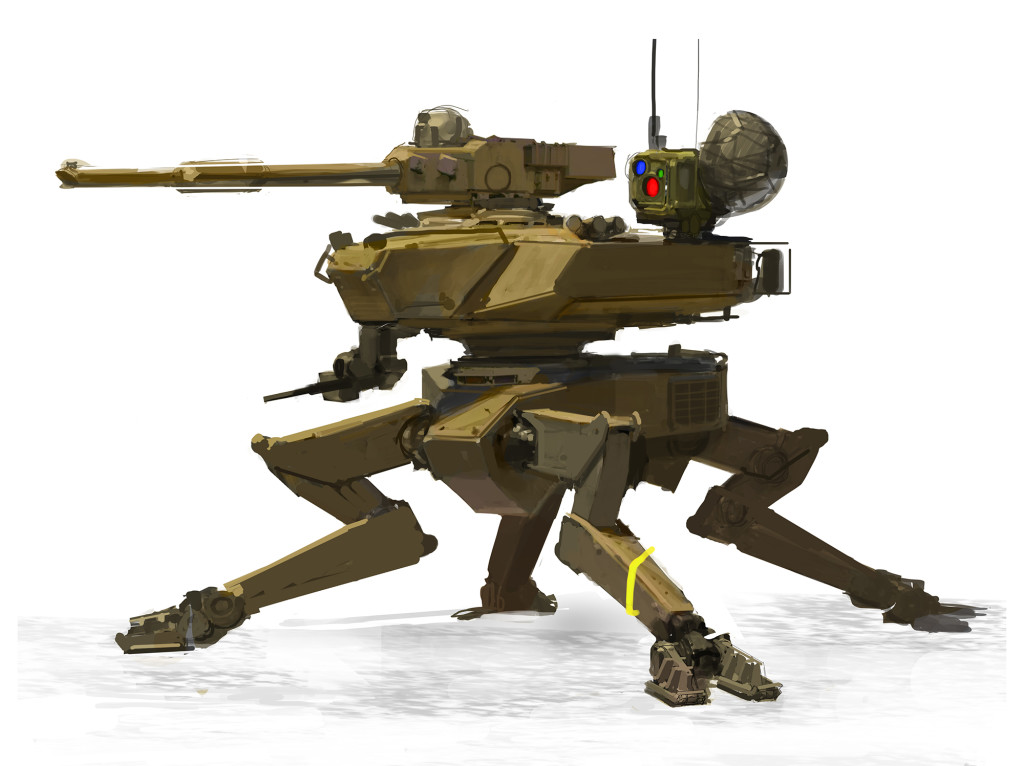 Finally, I painted this at Magnuson Park near my house. Don't tell anyone but I posted the wrong version on instagram, the version here has the gouache updates I made. If you aren't following me, its real easy to change that just search for my handle zmadere!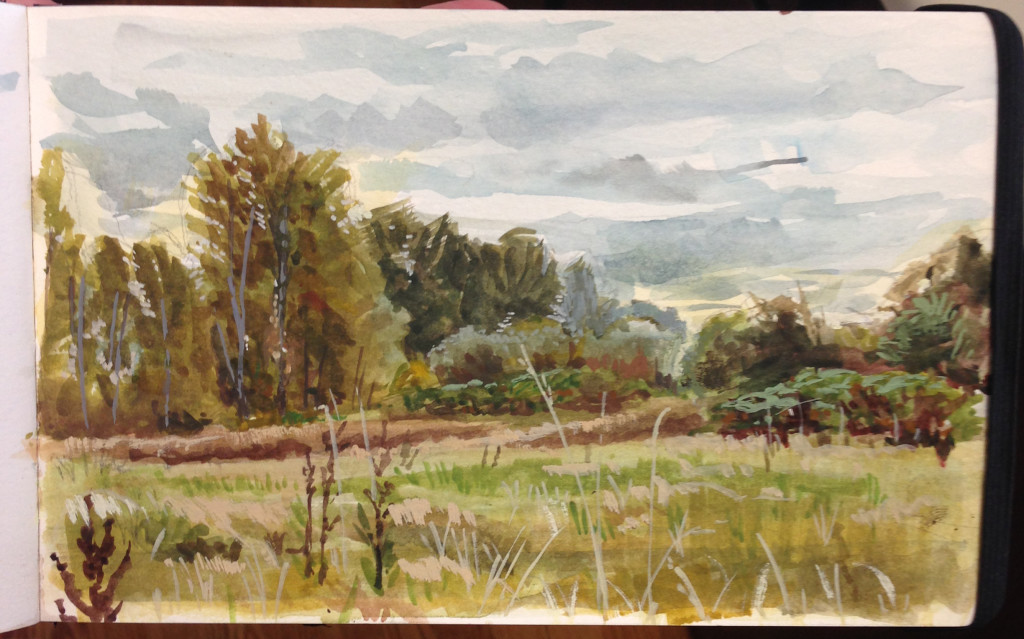 We just recorded another episode of "In the Trenches" and we should have it up soon! I talk more about how things have been going for me and Dylan and Grant check in as well. Thanks for looking!
I created a tutorial for my recent Space Port piece after some friends asked me about the methods I used. Follow this link to deviantart for the tutorial and some links to useful resources. Thanks for looking, I hope it will be useful. I keep lots of iterative images of my work so if there is a lot of interest in this I'd be happy to create more!
Here's a watercolor study done near my house at Matthew's Beach Park. Seattle is such a lush, gorgeous place I have no idea why I hadn't gone painting sooner! I'm actually pretty excited to capture a drizzly day, but people tell me I should enjoy the sun while it's around...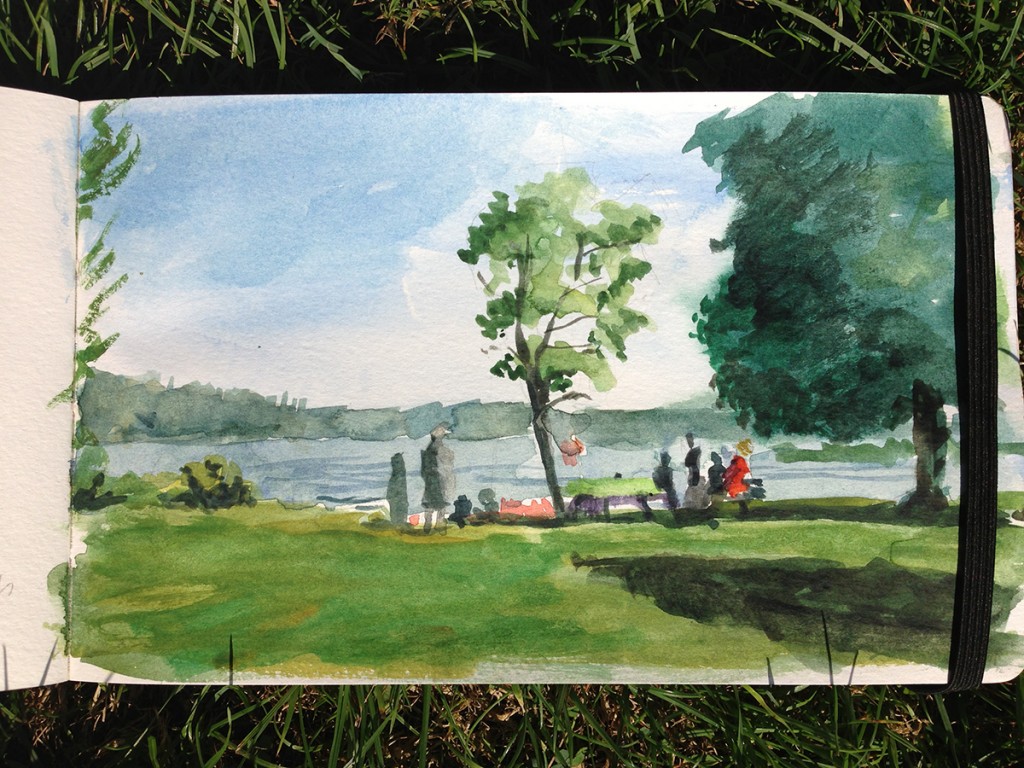 It's pretty obvious I've been busy lately and severely neglecting updating this and I apologize. I've been doing a lot of fantasy painting lately, my skills have been improving, I can't wait to show you guys the work I've been doing. In the meantime here is a little sketch I had some time to do. Enjoy!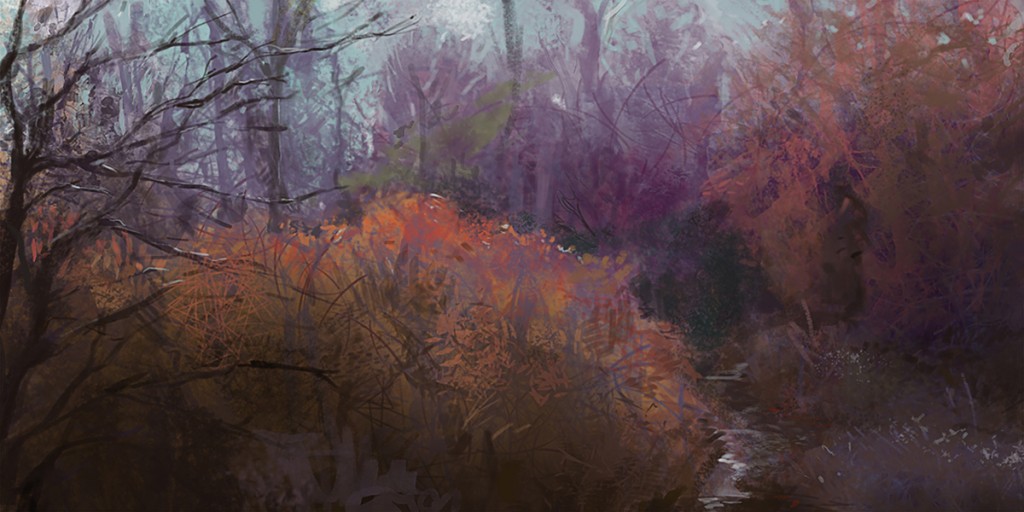 Hey guys its been a busy couple of weeks! My computer was down for a little bit, lets hope that doesn't happen again anytime soon. I've been busy cranking away on client work in the meantime but I set aside some time to crank out this speedy to wind down tonight. Enjoy!



Over on Facebook, The Crit Corner is having a 4-part design challenge. The first assignment is to come up with an "arid" environment from which to derive character, prop, vehicle, creature designs, etc. I imagined a snowy landscape, since places like Antarctica are essentially arid frozen "deserts." Some research is going on to discover what is underneath the thick icy crust of the planet. Is this just a barren frigid world? What answers lie underneath the ice...?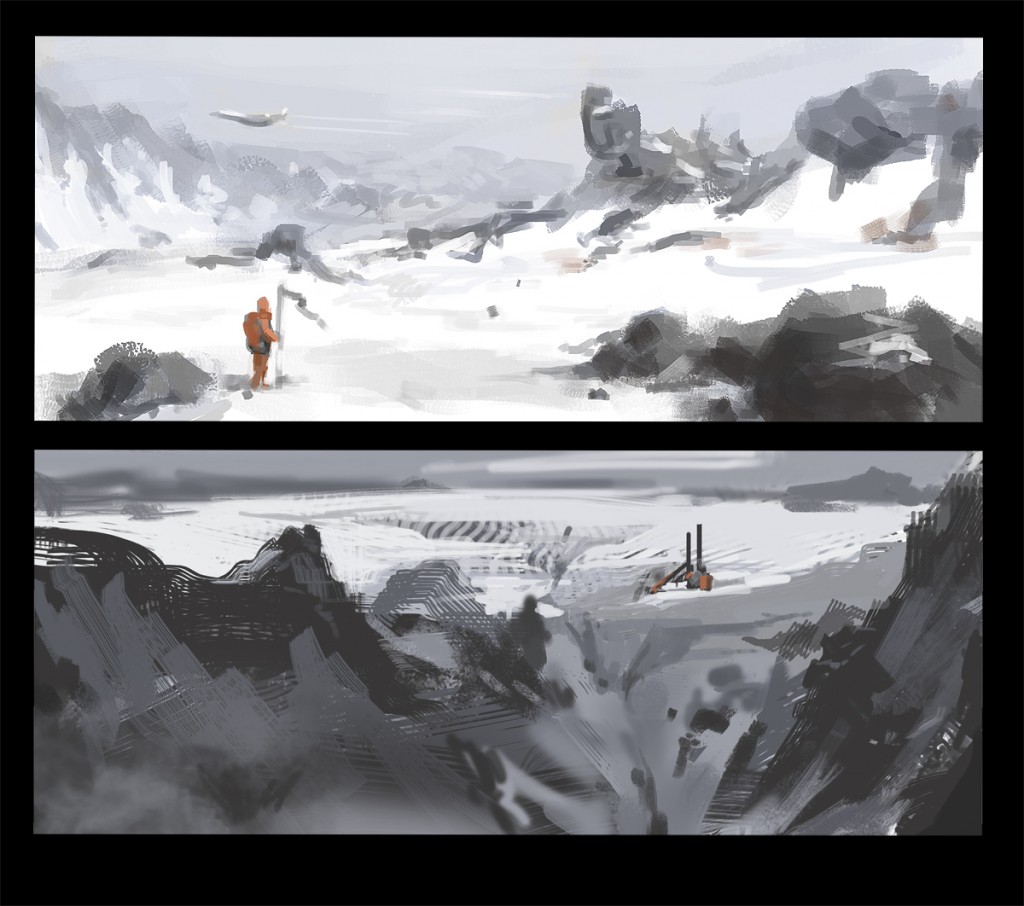 Hello readers. I've had a busy couple of weeks! I was only back for a couple days before leaving again to go to CA for a week! However I have done some work during that time that I want to share with you here. I'm part of a small game development group working on a sci-fi game and these are some prop sketches I've done. Below is a quick environment for a CGHUB contest (too bad I missed out cause I was in CA :c.) Oh well...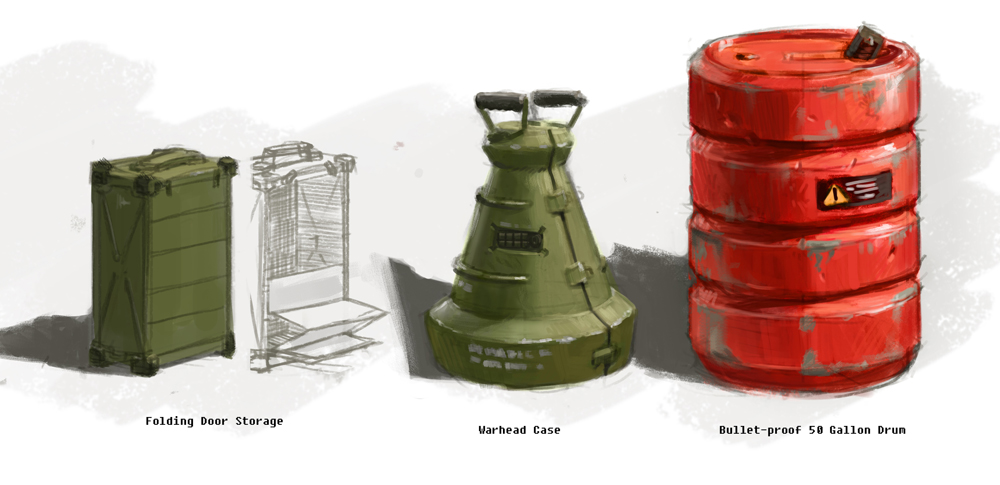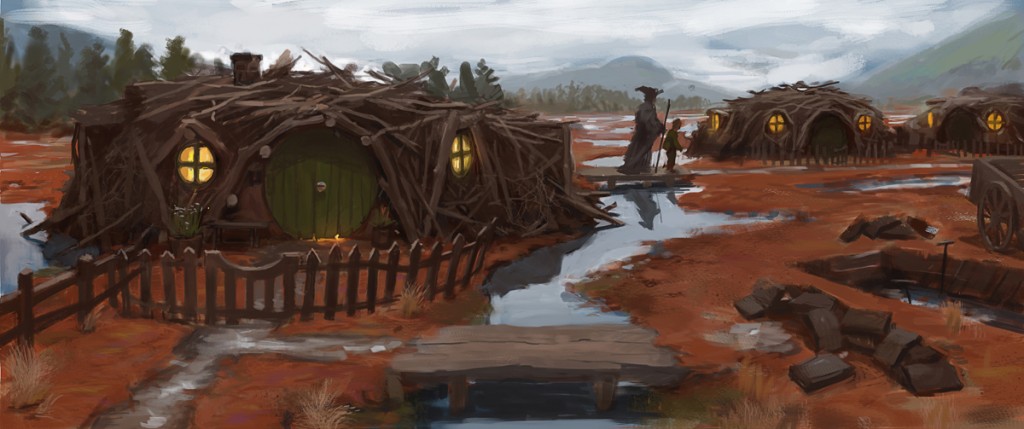 I was given a test image for a concept art position in Nova Scotia and while  issues with hiring from another country ultimately prevented me from landing the job, it was still a valuable exercise in iterative development. One of the most exciting things about being a concept artist is watching an idea evolve and gain momentum gathering whatever it rolls across that might stick, or shedding what might be impeding its progress. The task was to create a futuristic space for a tennis court combining influence from Syd Mead and Jonathan Ives. I'm a huge fan of Syd's work so I was eager to be using his designs as inspiration. I also have a huge appreciation for Jonathan Ive's work, especially after seeing his interview in the documentary Objectified, but I had to really work to mimic the simple and effective Apple aesthetic into my designs.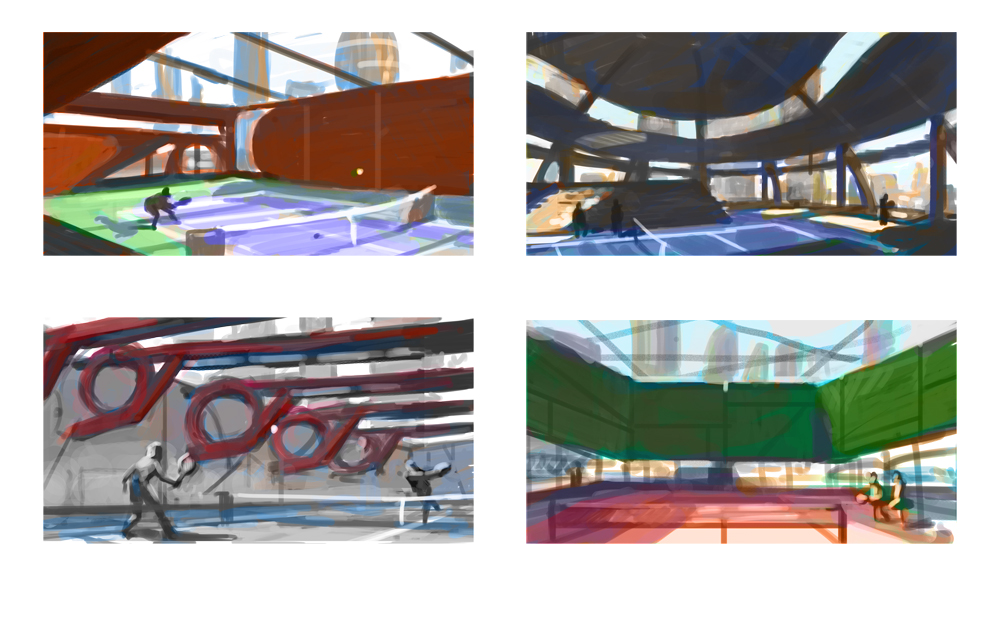 After the first round of thumbnails my feedback was to pull back and show more of the space and really push for a unique volume; a spherical, conical, etc. space.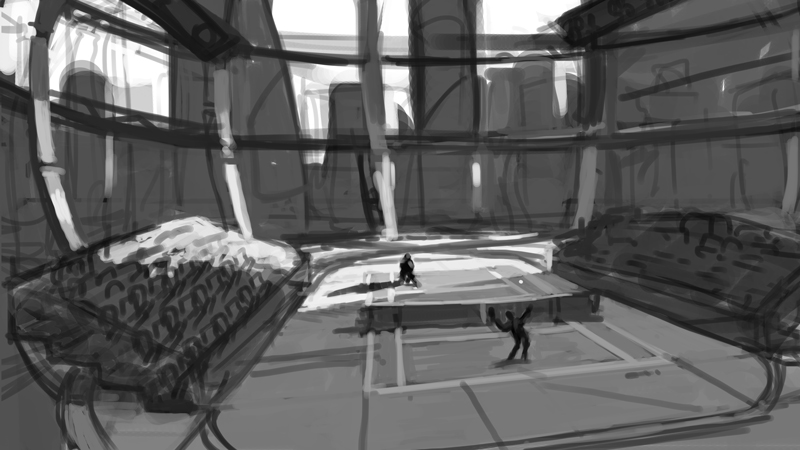 Here I tried to draw inspiration from the tennis ball itself, as well as refine and re-imagine the speherical design from earlier.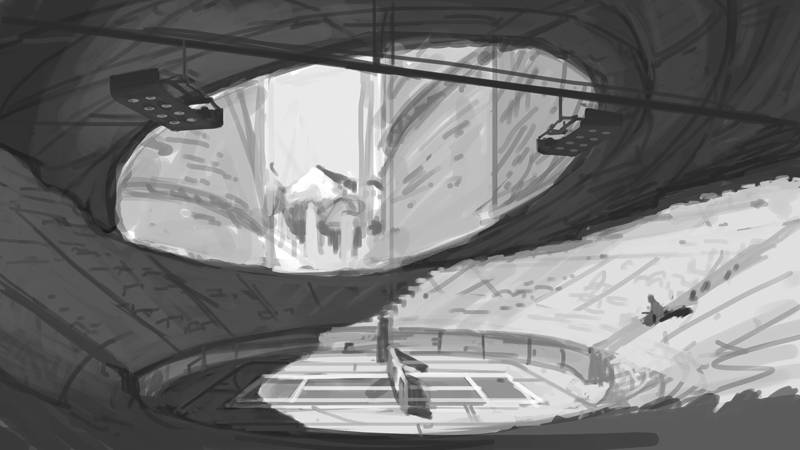 I was really pushing the Syd Mead aesthetic here, where a tilted opening that dropped behind and below the seats provided lighting and a view of the futuristic landscape.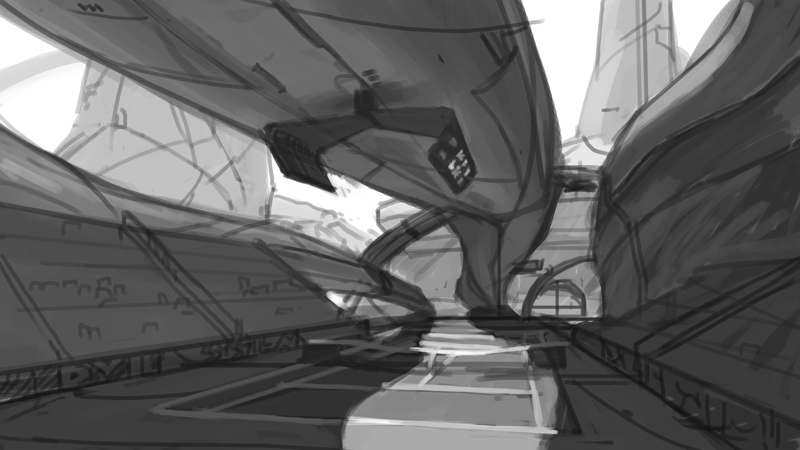 In my final design I really wanted to make the volume as unique as I could, thinking of something between the USAFA chapel (from my hometown!) and the Cathedral Metropolitana. All of the architecture in Brazilia was great inspiration. At this point we halted the test after some unfortunate news from the HR department at the studio. However, I still want to continue working on this image and you should expect to see a finished piece in the future! It was a great learning experience and I can still get some great work from it!
Sorry, my darlings, for not posting in such a very long time. I thought I could make it up by sharing an unusually large amount of sketches with you. Won't you please forgive me? And now, in no particular order, a collection of sketches from life, studies from Bridgman, robots from imagination, a few veritechs, and a surprise for those who make it to the end! (Click to enlarge.)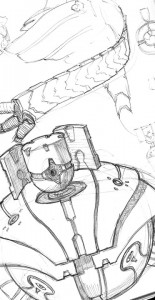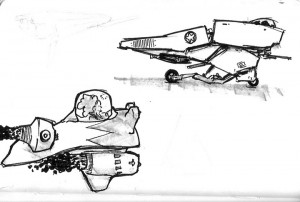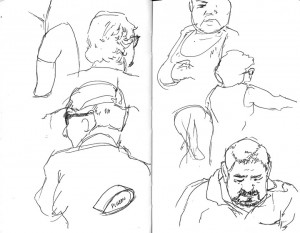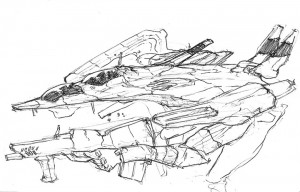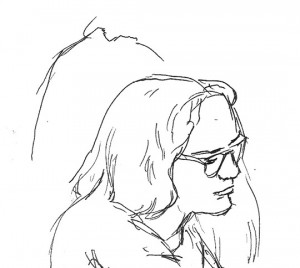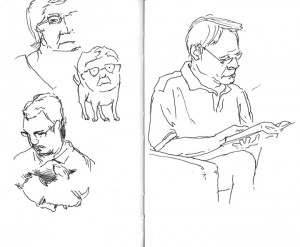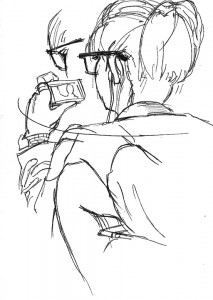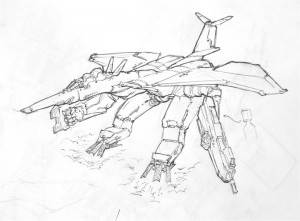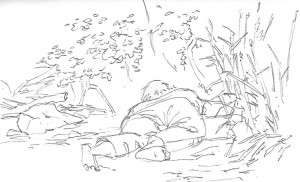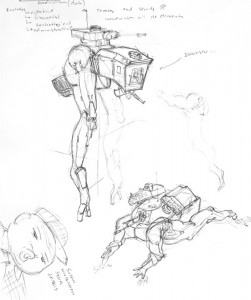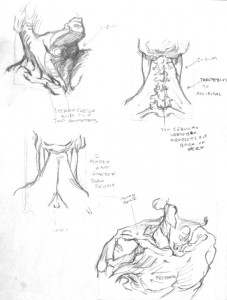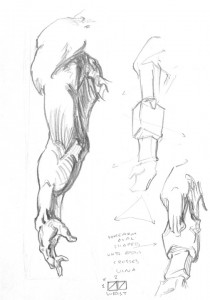 BONUS: Landscape Study!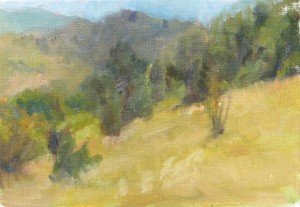 In this post I thought I would share some studies from my landscape painting class. The first is from Lair 'o the Bear in Morrison, CO, I hope to return and paint again soon. The last three were all painted at the Lakewood Cultural Heritage Center, a very interesting outdoor museum of historical buildings from Lakewood, I highly suggest a visit! Enjoy!